About Us
Reddy Equipment, Inc. (REI) has been in business for over 33 years and was founded by Jim Reddy in 1986. After 10 years of working in both the waste equipment and waste hauling industry, Jim felt there was a need for a qualified independent company to offer high-quality waste equipment and service to the Northern Ohio market. He operated as a "one-man-show" with a small service and installation staff until 1993 when George Wengryniuk joined the company.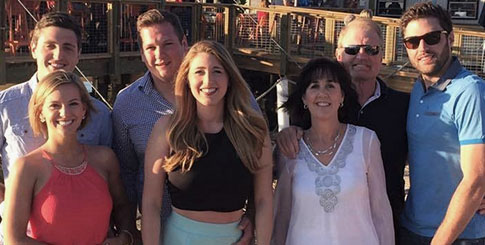 George Wengryniuk is the current President of Reddy Equipment, Inc. and has been in the waste industry since 1984. He initially began his career in the industry while working for a commercial waste hauling company called BFI. This position led him to the waste equipment-side of the trade where he gained valuable experience. With George's expertise and dedication to providing reliable sales and service solutions, REI began to grow.
In 2007, Reddy Equipment, Inc. opened a 5,000 sq ft service and manufacturing facility in Canton, Ohio with only two employees. Then in 2011, they relocated to a facility that was double the size in order to expand their equipment fabrication and painting services.
George's sons Eric and Kyle Wengryniuk joined the company in 2013 and 2014. Their backgrounds include supply chain management and construction management within large companies including Bendix Commercial Vehicle Systems, BASF The Chemical Company, and Gilbane Construction. Their knowledge, customer service skills and sales capabilities have attributed to Reddy Equipment, Inc.'s recent growth. In 2020, REI opened a second facility in Columbus, Ohio in order to better serve the Ohio market.
As Reddy Equipment, Inc. continues to expand, their core values remain the same: offer customers quick, friendly & reliable service; top-of-the-line equipment; and a vast array of pricing options to fit each budget. REI continues to foster solid customer relationships and strives to meet the changing needs of their customers.