Used Equipment
At Reddy Equipment, Inc., we understand that new equipment might not always fit into our customer budget. That is why carry a variety of used equipment options. Our used equipment, mostly, is not sold as is, but rather as completed refurbished to our customers.
Our used equipment capabilities include: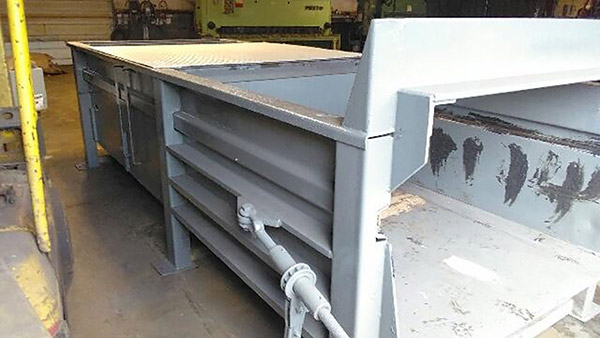 Conveyors
Plastic granulators
40 yard container boxes
Hydraulic dumpers and cart tippers
And many more
Manufacturers include: Wastequip, Galbreath, Marathon, JV, Max Pak, Balemaster, Vecoplan, and many more.
Our refurbished equipment can be unmatched by the rest of the industry. We take the time thoroughly go through, evaluate, and repair any necessary items that need replaced or repair. From repacking the hydraulic cylinder, to rebuilding the ram, or even the floor on a compactor, all items are gone through tested and checked.
Each rebuilt unit comes with at least a 90 day warranty, and extended warranties are available as well. Call us today to find out more information on availability of equipment and ask about our rebuild process.