Full-Service Fabrication & Welding Services for the Waste Industry
While we can handle the installation of a wide variety of waste equipment, Reddy Equipment, Inc. doesn't stop there. If your company is located in Ohio or a surrounding state, we also provide full-service waste removal fabrication and portable welding services to meet any needs. This includes maintenance and upkeep of all types of waste equipment and steel structures.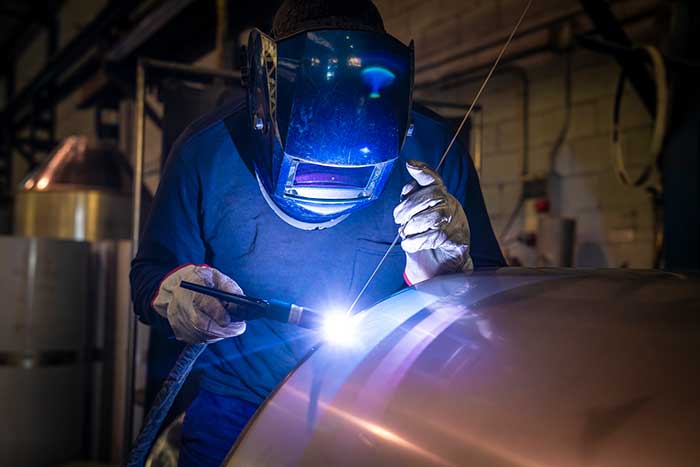 We offer custom steel waste removal fabrication designs including:
Chutes
Enclosures
Platforms
Walk-on & drive-on decking
Awnings
Our Fabrication Process
Our equipment fabrication process starts at the 10,000-square-foot Reddy Equipment, Inc. service and manufacturing facility, where our expert design staff will work closely with your engineers to achieve the final result that you're looking for. We will provide estimations for the project, draft drawings for your review and prepare a final proposal. After the fabrication is complete, we can provide installation and ongoing support to maintain your equipment and meet the changing needs of your business.
Mobile Welding Services
Reddy Equipment, Inc. also features precision welding services for the waste industry. Our facility is equipped to make repairs quickly and affordably to get your equipment or steel structure back in service, or our mobile crew can come to your location. From TIG to MIG welding services, our technicians can weld and repair any equipment (waste or other) including:
Our expert staff is committed to our company values of delivering quick, friendly and reliable service in an effort to foster solid customer relationships.
Let's Discuss Your Needs Today
Reddy Equipment, Inc. is ready to discuss your waste removal fabrication and welding needs. Our #1 goal is to provide you with the best waste equipment solution for your facility. Give us a call today at (440) 543-6464 or submit our online contact request to get started with a free consultation and quote.