Odor Neutralizers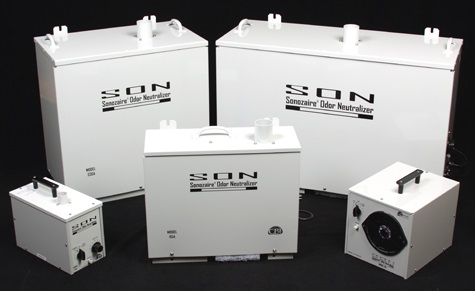 Reddy Equipment, Inc. proudly sells Sonozaire Odor Neutralizers which provide effective odor control and air purification for a variety of industrial and commercial applications. These units generate ozone from atmospheric oxygen to eliminate odors – rather than "perfume" or mask them – and to retard bacterial growth.
What is it?
Sonozaire Odor Neutralizers are installed on trash chutes to destroy odors immediately.
It is easy to install with optional weatherproofing.
NO chemicals are used! Sonozaire creates ozone by using the oxygen in the air which neutralizes odors.
Learn more about this process.
Odors are destroyed immediately on a continuing basis while reducing bacteria.
Sonozaire products are constructed from robust aluminum.
They operate unattended!
And only requires periodic cleaning, operating for just pennies per day.