Customized Waste Solutions for Multi-Family Properties
Multi-family property management is always under pressure to attract and retain tenants while staying within the parameters of an operating budget. How you manage your waste stream not only impacts your ability to satisfy your tenants' needs, it also has a significant impact on your bottom line.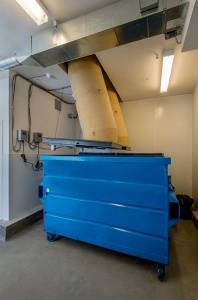 If you are the owner or manager of a multi-family property, Reddy Equipment, Inc. offers many different waste solutions for your mid-rise or high-rise building. We are ready to customize a waste solution for your property that satisfies everyone's needs.
Simple Solutions for Complex Needs
Your tenants keep you busy enough; you should never have to worry about your waste stream being halted or affected by equipment damages. Our services include:
Reddy Equipment, Inc. is a stocking dealer for any waste equipment parts for your multi-family building. We carry a number of items that can work for old or new equipment.
Our Mission
At Reddy Equipment, Inc., our mission is simple: to provide top-of-the-line equipment, expedited friendly service and intelligent waste solutions. For more than three decades, we have existed to increase sustainability and reduce inefficiency throughout the waste removal process, therefore reducing waste handling costs and allowing our customers to concentrate on growing their business.
Let's Discuss Your Needs Today
If you need a solution for better waste management that will lower costs, you've come to the right place. Reddy Equipment, Inc. is ready to discuss your needs and work with you directly to provide smart waste solutions. Give our friendly staff a call today at (440) 543-6464 or submit our online contact request to get started with a free consultation and quote.