Providing Waste Solutions to the Ohio Market & Beyond
At Reddy Equipment, Inc., our mission is simple: provide top-of-the-line equipment; expedited, friendly service; and intelligent waste solutions that increase sustainability and reduce inefficiency in the waste removal process. By reducing waste handling costs and simplifying maintenance needs, we allow our customers to be 'Reddy' and concentrate on growing their business.
Reddy Equipment, Inc. is proud to be a family business that has grown by fostering solid customer relationships. Our company recently expanded to a second facility located in Columbus, OH, in order to better serve our customers in the Buckeye State. We look forward to many more decades of service to our neighbors while retaining the same values of fast service, quality equipment and affordable pricing that fits each customer's budget.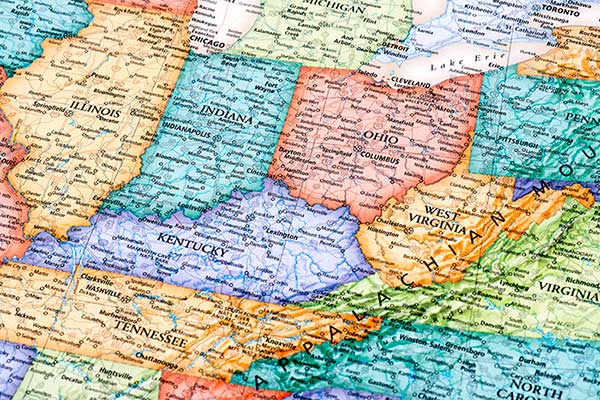 Our Service Areas
Our service area covers the entire state of Ohio, including the major metropolitan areas of Cleveland, Columbus, Akron, Toledo and Cincinnati. Our corporate office is in Solon, OH, with additional service shops located in Columbus, OH, and Canton, OH. We also service customers in the neighboring states of Pennsylvania, Kentucky, Indiana and Michigan with maintenance and new equipment sales. In addition, we sell and install both new and used equipment anywhere in the United States. Just give us a call to discuss your needs.
What We Offer
Reddy Equipment, Inc. sells top-of-the-line industrial waste equipment and provides service to repair and maintain this equipment. Products we offer include (but are not limited to) trash containers, compactors, container handlers, dumpster movers, hoists, horizontal balers, mobile carts, odor neutralizer, organic solutions, pre-crushers, shredders and conveyors, trailers, trash chutes and vertical balers. Our products include both new and used/refurbished equipment, so you're sure to find the best and most affordable waste solutions for your property.
Let's Discuss Your Needs
We would appreciate the opportunity to earn your business. Give our friendly staff a call at (440) 543-6464 or submit our online contact request to schedule a consultation today.