Single Axle Cable Hoists (Light Duty)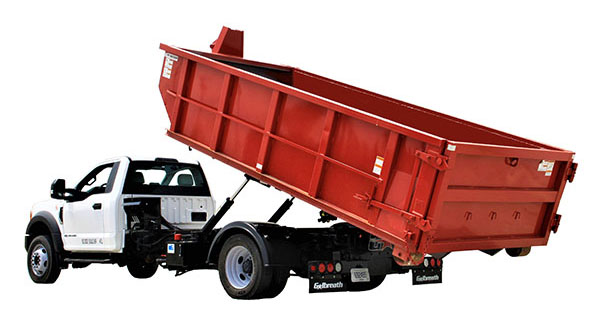 From general contractor projects to landscaping and waste handling, Galbreath's Work Truck Series Cable Hoists are designed to transport loaded containers and equipment up to 20k lbs. and 18' long. Say goodbye to welding onto the chassis frame with these light-duty hoists featuring bolt-on-design for easy installation. Ideal for metropolitan areas, these hoists feature a wireless remote and electric operating system, which allows users to load and unload containers while monitoring low clearance and hard-to-get-to areas for safer and easier maneuverability. Purpose-built for versatility, Galbreath's Work Truck Series Cable Hoists are made to last.
Description
Features:
Electric Over Hydraulic Operation using a Wireless Remote Control (8-button w/ emergency stop)
Secondary manual controls mounted outside (2-3 spool standard where applicable)
3 Micron Return Filtration inside of steel tank
BOC (back of cab) mounted steel tank w/ dual sight/temp gauge
Adjustable Rear Apron and Split Bumpers and LED Lighting
Bolt-On Rear Apron (3-piece design)
Rear Wing Skid Plates & 2.5″ Outside Rail Rollers
5/8″ Cable & 8″ Cable Sheaves w/ UHMW Wear Guides
Tarp/Valve Mounting Platform & Protective Valve Cover (Tarp System Ready)
Automatic Spring Loaded (pass over style) Front Safety Lock
In-Cab 3/4″ Flashing LED Hoist Up Warning Light
Backup Alarm & Hoist Up Alarm
Dual 4″ Lift and Winch Cylinders
Dual Safety/Maintenance Props
Bolt-On Ready (no welding required)
Ships Out in 2-part epoxy paint
Warranty: 1 year on Hoist and 2 Year Limited on Hydraulic System
Customized Engineering Layouts ensure the best fit for each customer
Engineered and Manufactured in the U.S.