Trash Cart Lifters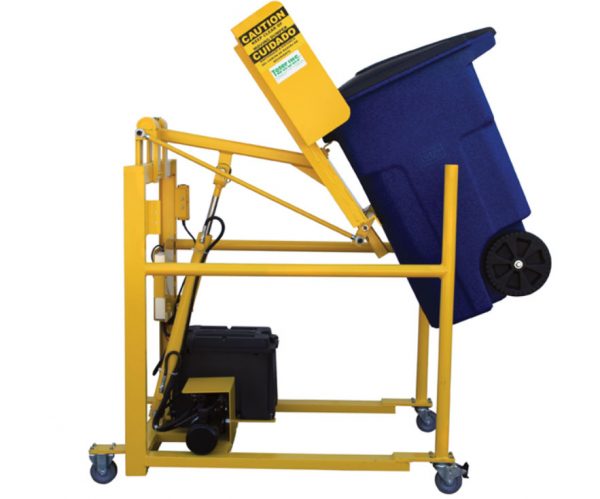 We offer three types of Toter® trash cart lifters:
1.) Toter's® mobile trash cart lifters can be used with multiple pieces of equipment, including compactors and larger containers. Designed for easy maneuverability, these battery powered lifters help improve employee efficiency and safety by removing the burden of lifting and emptying heavy carts.
Equipped with casters for easy maneuverability
350 lb. load rating
68″ to 84″ dump height
12-volt battery (DC) charger included
Powered by a 1HP motor
Easily fits through a 32″ door opening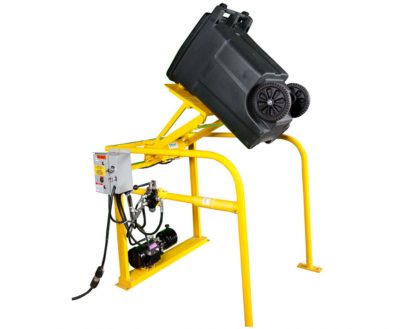 2.) Toter® offers stationary cart lifters which are a great option for emptying heavy carts and can improve safety and enhance employee efficiency.
Designed for use with Toter® two-wheel and caster carts
Maximum dump height ranges from 45″ to 70″, depending on container
115/230-volt single phase, 2HP motor
Load rating of 350 lbs.
3.) The third type of Toter® cart lifter is called the universal stationary lifter. It can handle up to 2,500 pounds and works with tilt trucks, mobile trucks and cube trucks.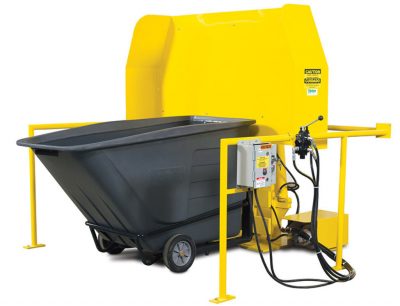 Mounts to concrete or metal pad
Powered by a 208/230/460 volt, three-phase, 5hp motor
Available with optional adapter that works with two-wheel carts and caster carts