Wastequip Tub-Style Open Top Roll-Off Containers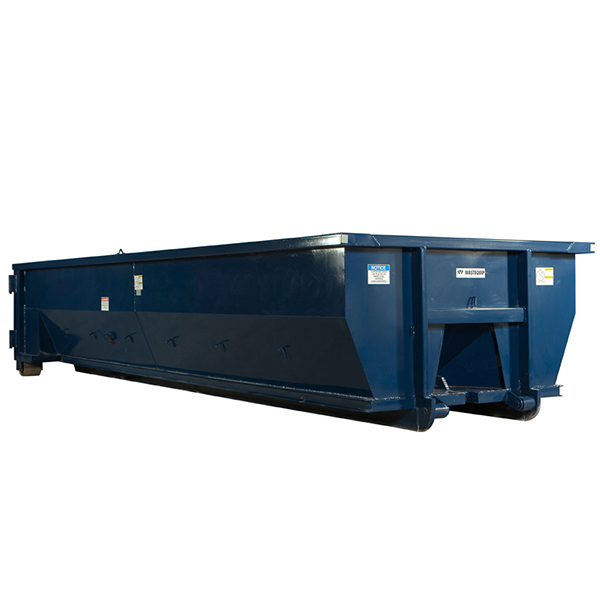 Wastequip's tub style roll-off containers are the best solution if a smooth sided, stackable container is what you need. Since they have no outside rail structure, their smooth sides allow them to nest for easier transport and storage. Their smooth sides also allow for easier decaling and signage.
Description
Wastequip roll-off containers meet ANSI safety specifications. Tub style roll-off containers are available in 20, 30 or 40 cubic yard sizes. Check our our Compology roll-off container management solution for managing your roll-off container inventory.
Standard Duty:
10 gauge sides and 7 gauge floors
6" x 2" x 3/16" rectangular tube main rails
Heavy Duty:
7 gauge sides and 1/4″ floors
6" x 2" x 1/4" rectangular tube main rails
Design:
Smooth, sloping side design
Design allows for containers to be stacked for more economical shipping
Smooth tapered sides provides easier unloading of certain types of materials
Sloped base prevents waste from collecting in corners of container
Allows for easier application of customer signage and decals
Variety of hook configurations to meet hauler needs
Rugged tarp hooks and available tarping systems from Pioneer or Mountain Tarp protect the load
Doors:
CAM or ratchet style rear door closing device securely closes the container
Options:
Various understructures and size configurations available